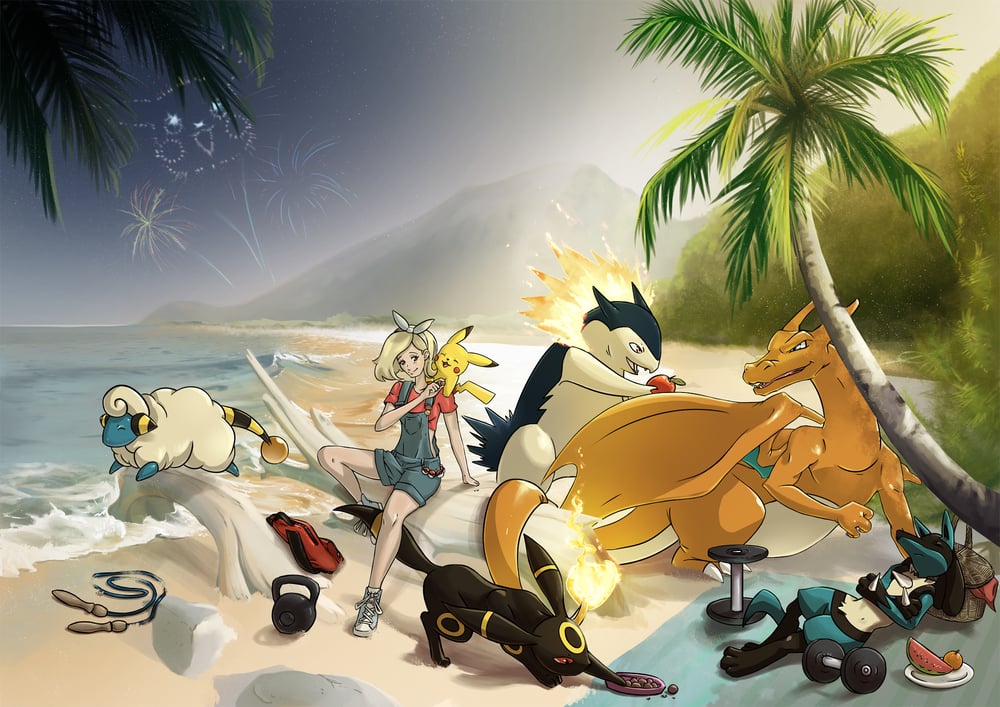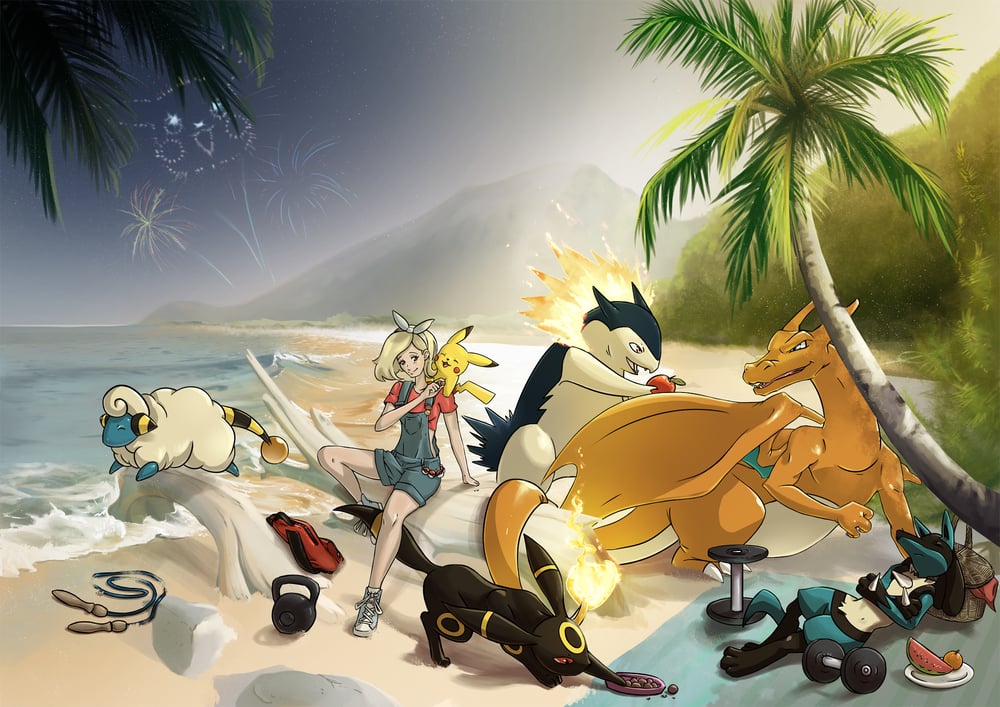 You and Your Pokemon team
£90.00 / Sold Out
This is digital artwork only, however you will receive an A3 printed poster of your team as well as a digital copy.
Full colour in the style of the Pokemon anime. Create your team in as much detail as you want.
Base price includes 2 Pokemon, for more please select the corresponding option.
If you only have 1 or two pokemon you will be close to the image but still have incredibly detailed surroundings according to your own description.
Background pokemon are included in the base price for scenery purposes.
Feel free to ask any questions you may have.
Please email sarahchilds@gyzra.com with the details of your commission.
Shipping: first class, signed for.