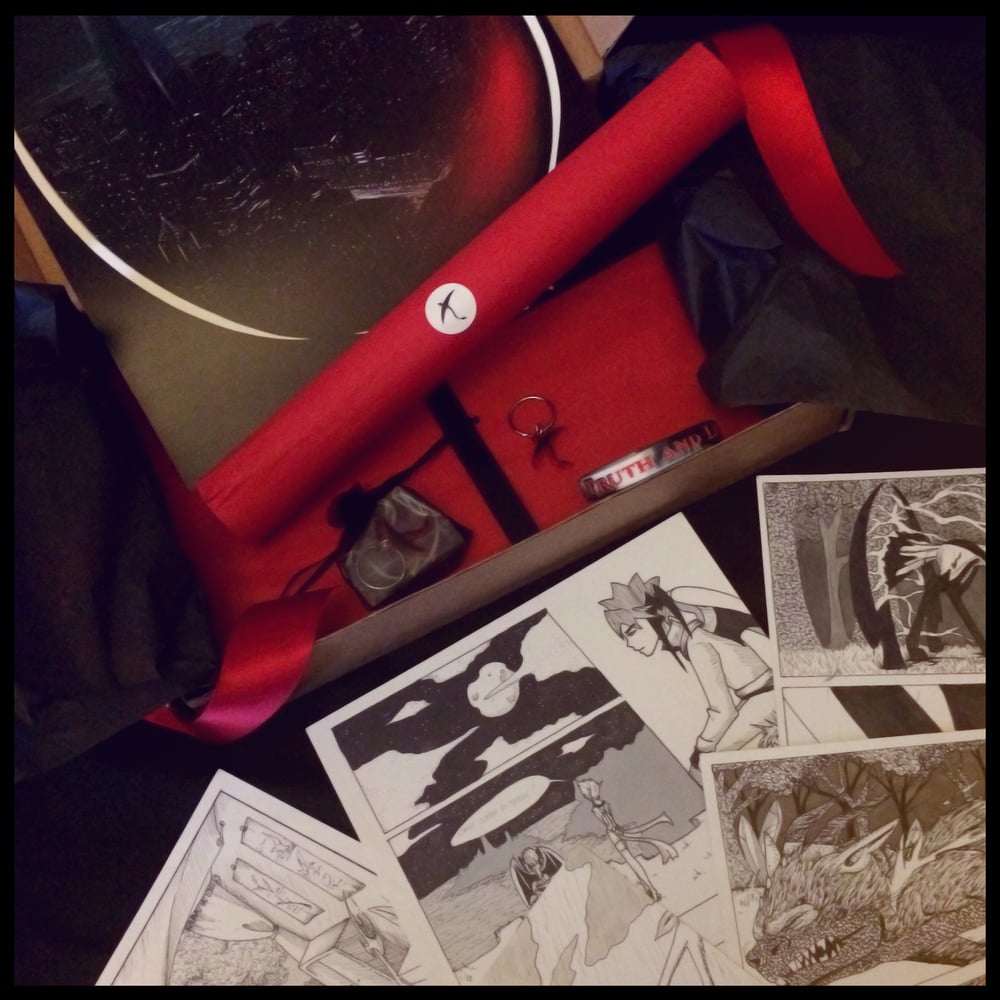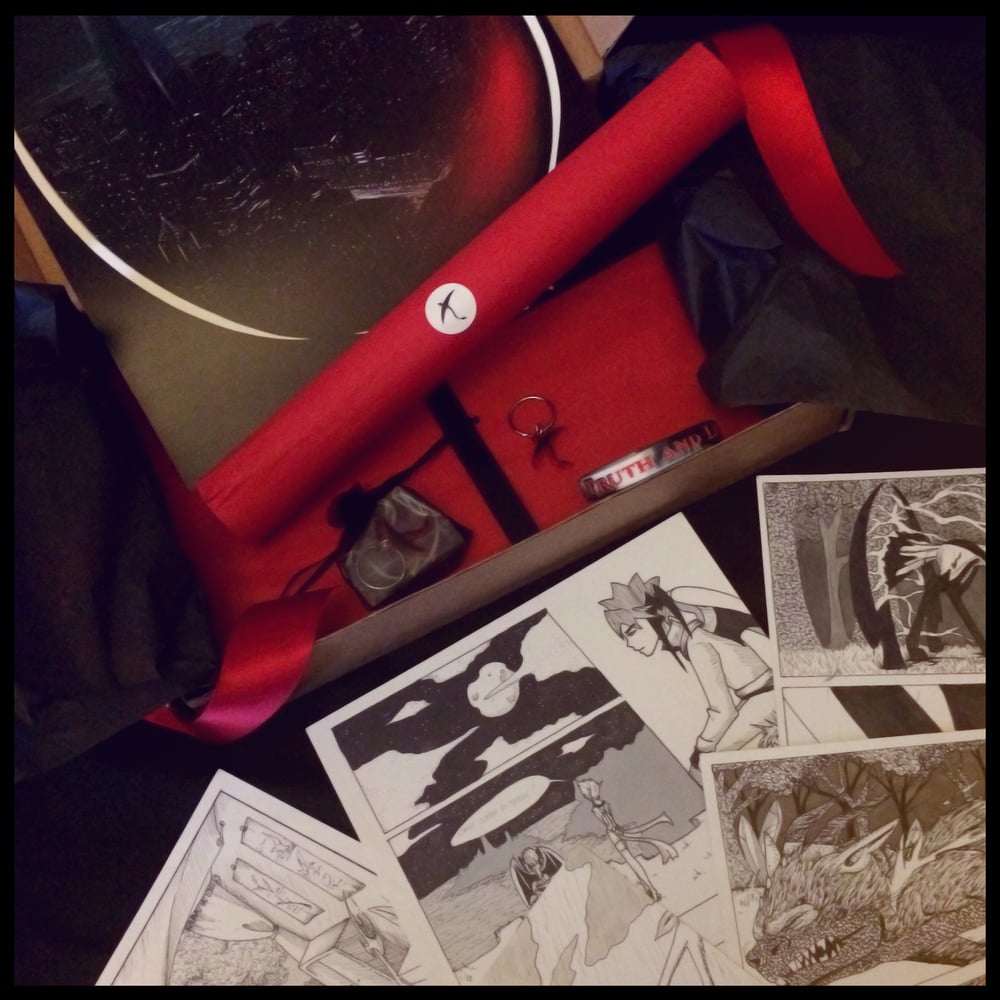 Limited Edition Truth and Lies Box Set
£40.00
Only 50 box sets available.
Included in the set:
- The Chronicles of Gyzra Truth and Lies.
- Original manga page from one of the three books, hand selected by the artist. This is NOT a re-print or copy. Artwork included was used in the making of The Chronicles of Gyzra trilogy.
- A3 poster depicting Gyzra over the city and spire.
-Truth and Lies wristband, marbled black and white, debossed with red lettering.
- Acrylic, frosted red and black Gyzra keychain. Roughly one inch tall.
All items individually gift-wrapped.
Options available to include volumes 1 and two.
About The Chronicles of Gyzra Truth and Lies
The highly anticipated final volume in the action, adventure manga trilogy. Available for preorder now.
"Our heroes find themselves standing at the opening of a crystal cavern. Deep inside lives the terrible beast that Eiki and his friends have journeyed so far to find. It is time that our heroes finally learn the truth about Gyzra, and this world, in the final instalment of The Chronicles of Gyzra Trilogy."
Shipping outside of mainland UK does not include tracking/signed for. If you would like this added please let me know as it comes at an additional cost.